The property market is rather slow-moving and the idea of selling a home in the secondary market is very much a miracle. Most homeowners or property agents, when faced with this situation, would source suitable property websites, to advertise a property listing hoping that doing so would gather interest for a successful sale.
Once you have posted the listing, you will find yourself consistently checking on the property website to see if interest upon your enlisted listing has increased, and yes you may eventually get a few calls but that's that, the property remains unsold!
What one would usually do at moments such as these would be to simply give up hope or move on to the next most popular property website, however, your situation does not improve!
Could it be that the issue is not with the property webpage that you have chosen, but perhaps the ways in which you are making your home listing visible that is insufficient?
Take a glance and find out the simple ways you can increase the visibility of your home listing on property websites.
Source: crazyegg.com
Mobile Optimisation
Most individuals today use a handphone more than any other device in their lives. It is probably the first thing that one would touch when you wake up and the last thing that one would use before going to bed, thus the way that you can reach an increased number of prospective property buyers is probably by choosing to place one's property listing within a website that is mobile optimised.
This way the clientele that you are targeting, will be able to view what you are offering even on the go! Also ensure that the webpage that you have chosen, offers an outstanding user interface that is easy to use with clear fonts and seamless navigation.
Source: mijobrands.com
Build Appropriate Branding
It is extremely important for you to know who is your target market and create branding for your property listing accordingly. This would not only help with achieving successful interest as well as faster sales but also build greater credibility for one's self, especially amongst other real estate agents.
For example, if your goal is to sell larger homes to established individuals, placing the property listing on a hip and trendy website which sells compact, less expensive properties would probably be a huge mistake as it would stick out like a sore thumb but achieve very little with regard to relevance.
Source: grammarly.com
Use Appealing Words
When you are writing a property listing on a website, remember that your audience is a human being just like yourself. Try not to make your description seem very robotic for example, "fully furnished home, in Kajang."
To really capture a client's attention you could perhaps say, "high rise property that is a perfect escape from the city's hustle and bustle." It is best not to state everything about the particular property that you are trying to sell, but instead, take a personalised approach and relate to the prospective buyer what living in the property that you are selling would truly feel like.
Source:curatti.com
Step Up a Notch with Video
Video marketing is the way forward. You can create make a video using a mobile phone with footage stabilisation features and narrate a property walkthrough of the listing that you are trying to create awareness of. Optionally you can also complete such videos with clear and concise text overlays that would explain about different parts of the video.
Such videos will enable prospective buyers to get a clear picture of what the property has to offer without wasting both your client and your precious time, achieving an accurate idea of the property surroundings, internal configuration, furnishings as well as facilities and additional features available.
Avoid uploading a video on youtube and linking it to a social media webpage. What you can do is to directly upload the video on the selected social media website, as such sites appreciate content that keeps viewers on their site for longer periods.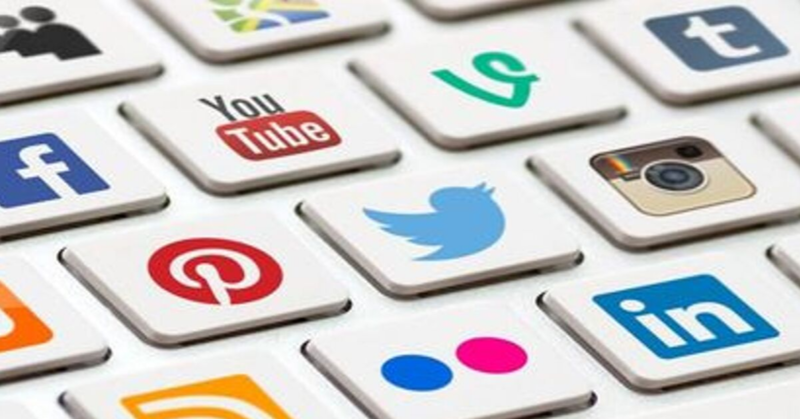 Source: leakzone.xyz
Sharing on Social Media
Social media is one of the easiest ways that are completely free, for you to increase awareness as well as the number of eyeballs that would be aware of your listing!
Have you seen the rate in which a piece of news that is real or fake spread like wildfire on social media? Well, simply imagine how quickly your listing would be sold if you gave it a similar treatment.
The idea is not far fetched and it is due to the large number of friends that you would have on your social media page that will be multiplied by the number of friends that your individual friends would have on their social media page, thus the reach should keep multiplying. 
Source: mahsing.com.my
Free Gifts and Limited Time Offers
When faced with much competition, the best thing to do would be to get creative with the means of attracting potential clients. One can offer door gifts to prospective buyers that attend a showing of your home or even hand out cash vouchers because people just love free things no matter how big or small!
On your web listing, you can also limited-time offers. What you could include as a limited time offer is entirely up to your discretion and budget. Some examples of what would attract homeowners can include furnishing packages, zero downpayment deals as well as substantial savings on the property price, for example what is offered via the Home Ownership Campaign (HOC) that is ongoing till the end of 2019.
Source: facebook.com
Highlight a Price Drop
With the sluggish property market, it is expected that property prices are bound to drop as there is too little demand and too much supply. In a situation like this, your property listing could also be affected.
What you can do to get faster sales is to highlight a price drop by placing a clear statement on the page that you have advertised your listing. This should alert prospective buyers that have been eyeing your property for some time and increase the chances of them purchasing the property as it could finally match what they are willing to pay!
Source: sd53.bc.ca
Provide Relevant Information
Keeping your listing simple is good, however, adding extra information such as listing out the number of amenities available in the vicinity such as schools, banks and even shopping malls could make a huge difference as some buyers may make their decision based on what the surrounding area has to offer.
Adding to that boosting the number of images that your listing has could also give buyers a clearer picture of what your listing has to offer. It is also good to take note that public transport has become of greater importance now more than ever.
Taking time to find out the distance of a train station from your listed property could make your property higher in demand, due to an easier commute home as well as determining the alternatives available to get to your home besides driving.
Source: tachartasan.info
Organise a Show Party
Depending on if you are an agent or homeowner, either work with your agent and inform them about your plan to organise a vibrant event or if you are an agent set a small budget aside to successfully publicise your listing via a show party.
You could invite food trucks, and cater simple bites such as noodles, sandwiches, pastries, cakes and light refreshments. Make sure you provide a guest book to keep tabs of those that have visited your home during the event so that you could send them an email or text message after the event, to find out if they are interested in purchasing your listed property.
Remember to place buntings, signboard as well as streamers, so that people find it easier to locate within the neighbourhood on the event day!
Source:cea.gov.sg
After-Sales Service
Always keep in touch with previous individuals that have purchased a property from you because remember that they can effectively sell to others, as to how good your service is!
Remember to send small gifts or even cards when new homeowners that have purchased a property from you, have just moved into their new home.
You can also go the extra mile to give your purchaser a memorable gift, for example, baby care items or better yet a baby crib to a purchaser that is expecting the arrival of a baby!
Conclusion
By now you should be armed, with some of the best ways to make a fast sale for your online property listings! Get started right away and reap the benefits of your hard work. All the best.
(19 September 2019)